Chandi Homam/Havan & its Benefits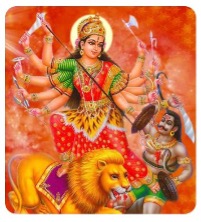 Homam (also called havan) is a religious ritual performed by Hindus to invoke specific Gods and Goddesses' blessings. It begins with the Karta (devotee) invoking Agni (God of fire) and inviting him to carry the dravya (offerings into the fire) to the concerned deity. The Gods, pleased with the offerings, grant the devotees' wishes in the form of benefits like longevity, Success in business, good health, prosperity, progeny, etc.
A Chandi Homa/Havan is a prominent Homam and one of the most powerful ones for getting overall Success in all undertakings and removing all kinds of Doshas and Obstacles in one's life. This Homam also supports a person in gaining victory over Enemies and in Court Cases. In this Homam, an extensive Puja and Homam are carried out for Devi Durga.
Every one of us faces troubles at one or the other time in our life. At times, we can deal with them by utilizing our Intellect, Hard Work, and Dedication. But sometimes, despite our best and maximum efforts, we cannot solve our problems, which may be negatively affecting our entire life and, at times, even the lives of all those who are most near and dear to us. At such times, we should approach for the help of Divine Intervention so that we can lead a Happier, Healthier, and Wealthier life full of peace.
A Chandi Homa/Havan is an ultimate prayer to Maa Durga (also known as Maa Chandi), which can be extraordinarily beneficial for removing all kinds of Obstacles and helping us achieve our goal of life by clearing all our problems in life as per Ancient Vedic Texts. Hence, if you have a question in mind about "How to solve your problems in life," then a Chandi Homa is an ultimate answer. What importance Rudrabhishekam holds for Lord Shiva, Chandi Homam has for Devi Durga.
In the form of Devi Chandi, Maa Durga is the prime Deity of this Homa/Havan, and her blessings are bound to clear all obstacles and hurdles in once' path to Success and Glory. Maa Chandi is a powerful and fierce deity. She is the primordial power responsible for the creation, maintenance, and destruction of the entire Universe. She amounts to all the energies of all beings of this Universe in the sense of totality. Performance of a Maha Chandi Homa/Havan sets a person, free from all kinds of Black Magic, Evil Eyes, Obstacles, Negative Energies, Evil deeds against him, and he is blessed with long-lasting Health, Wealth, and prosperity.
Almost all the Spiritual Worship's main feature is the worship of Goddess Chandi (Devi Durga), who is the ultimate Feminine Energy in this Universe. She is the mother of this Universe, and she epitomizes in herself all the Divine Forces for saving her dear children on Earth from Evil forces (Asuras/ Demons). She is also a savior of even Devas from the Asuri Shakti's (Demonic Forces).
Main benefits of conducting this Chandi Homa: –
1) Performing Chandi Homam helps in overcoming obstacles and barriers in life.
2) Helps you attain Success and win over one's enemies.
3) Blesses one's life with positivity and happiness.
4) Liberates one from evil eyes and curses.
Note: If you get a chance of participating in this Chandika Homa, please don't miss it as it is a powerful Homam that can make you feel better from all the problems.