Sunday Satsang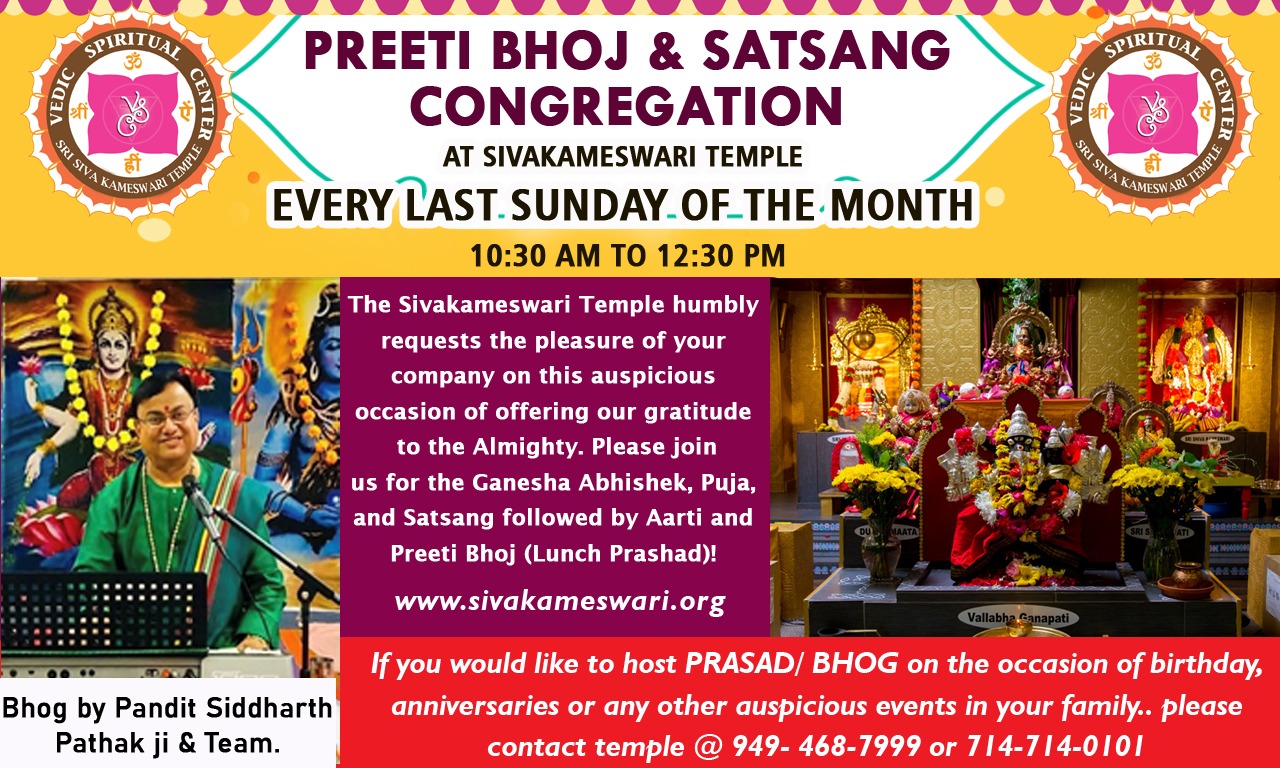 Sunday SATSANG AND PUJA
EVERY SUNDAY 10:30 AM to 12:30 PM
ALL ARE WELCOME
The Sivakameswari Temple humbly requests the pleasure of your company on this auspicious occasion of offering our gratitude to the Almighty. Please join us for the Ganesha Abhishek, Puja, and Satsang followed by Aarati and Preeti Bhoj (lunch Prashad)
On the Auspious occasion of your loved one's Birthdays, Anniversaries or any other Auspious family events, you may invite your family and friends and host the puja and Satsang followed by Preeti Bhoj (feast liked by Lord Krishna, also called langar or Annadanam or Maha prasad).
For more information, please call us at 949 468 7999 or email us at satsang@sivakameswari.org
According to the ancient texts this is the best way to celebrate
happy moments with loved ones in the community.
THIS IS A GREAT WAY TO CELEBRATE AUSPICIOUS EVENTS IN OUR LIVES!