Donate $1 a Day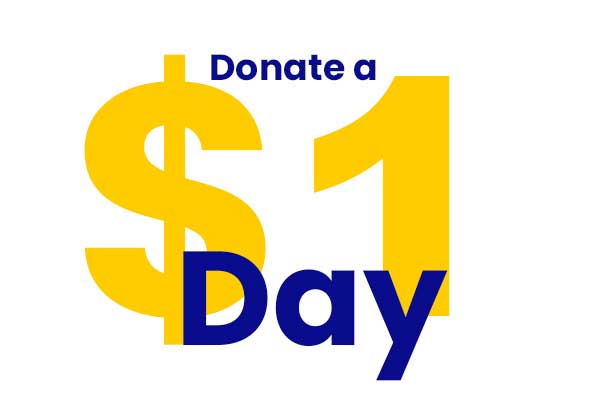 Temple and Community come together at Sri Siva Kameswari Temple. SKT is always here for you whether you come for darshan or perform a Puja or attend BhagavdGita classes or learn to dance or attend annual Vana Bhojanam or learn from the "Experts Voice Series".
Temple operates with valuable support from the community. Your support is what makes this temple YOUR temple. SKT is built by many devotees like you to grow and address the needs of the community. With your support, SKT will continue to develop to serve your family and children for many generations to come.
Towards this, we earnestly request you to participate in the DOLLAR A DAY support scheme. You can donate $1 to $5/day depending on your financial situation. You can donate either monthly or annual amounts.
SKT will perform pujas in your name, nakshatra, and gotra. Get pujas done for all your extended families by registering multiple $/day schemes.
I want to support Sri Siva Kameswari Temple.