Hanuman Jayanti Celebrations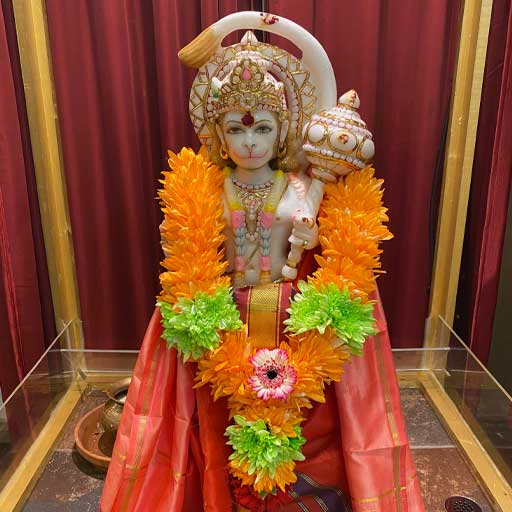 On Friday, June 4th, 2021 Time 11: 00 AM – 7:30 PM.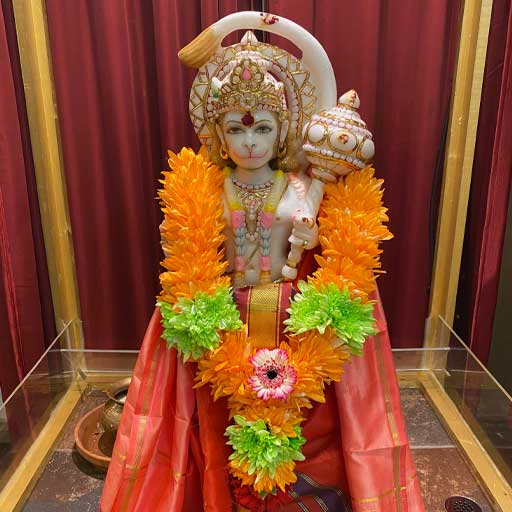 Hanuman Jayanti is the celebration of the auspicious appearance day of Sri Hanuman, an ardent devotee and eternal servitor of Lord Sri Ramachandra. We invite you all to participate online in the celebrations and seek the blessings of Sri Hanuman.
We pray to Sri Hanuman for the protection, good health, and welfare of the Community & the world, in the wake of the prevailing Covid-19 pandemic.
*Vaccinated: Please attend in-person with spouse (& vaccinated children). Masks required*
*Others: Please Join in the Festival by Visiting us online from 11:00 AM onwards and participate in chanting "Hanuman Chalisa"* *** https://www.youtube.com/c/Srimata108
Wishing you all good health and Krishna consciousness
Lead by Pandit Siddharth Pathak & Team
Program details
11:00 AM
Lord Hanuman puja & Archana
11:15 AMto 7:00 PM
108 times Hanuman Chalisa Chanting in Group
6:30 PM to 7:30 PM
Hanuman Abhishekam, Alankaram, and Sahasra Nama Archana with Betel leaves and Flowers and Aarati.
(If you have Betel leaves in your back yard,please bring them to the temple by 6:00 PM. )