New Year Celebrations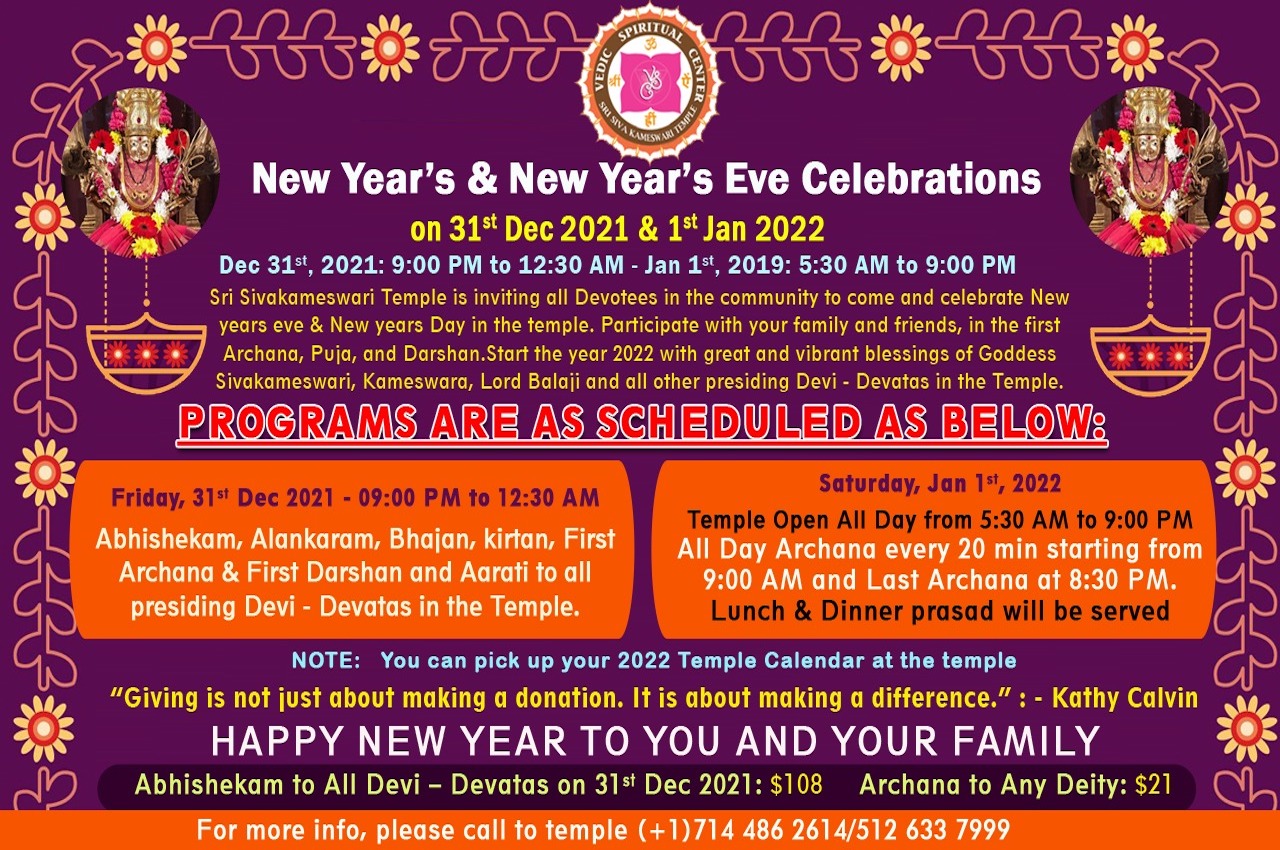 New Year's Eve Celebrations
Dec 31st, 2021: 9:00 PM to 12:30 AM
Sri Sivakameswari Temple is inviting all Devotees in the community to come and celebrate
New Year's Eve in the temple and Participate with your family and friends, in the first Archana, Puja, and Darshan.
Start the year 2022 with great and vibrant blessings of Goddess
Sivakameswari, Kameswara, Lord Balaji and all other presiding Devi – Devatas in the Temple.
PROGRAMS ARE AS SCHEDULED AS BELOW:
Friday, 31st Dec 2021 – 09:00 PM to 12:30 AM
Abhishekam, Alankaram, Bhajan, kirtan, by Pandit Siddharth Pathak and team.
First Archana & First Darshan and Aarati to all presiding Devi – Devatas in the Temple @ 12:00 AM
NOTE: You can pick up your 2022 Temple Calendar at the temple
"Giving is not just about making a donation. It is about making a difference.":
– Kathy Calvin
HAPPY NEW YEAR TO YOU AND YOUR FAMILY
Sponsor:
Abhishekam to All Devi – Devatas on 31st Dec 2021: $108
Archana to Any Deity: $21
For more info, please call to temple +1714 714 0101 / +1 949 468 7999