Pradosha Abhishekam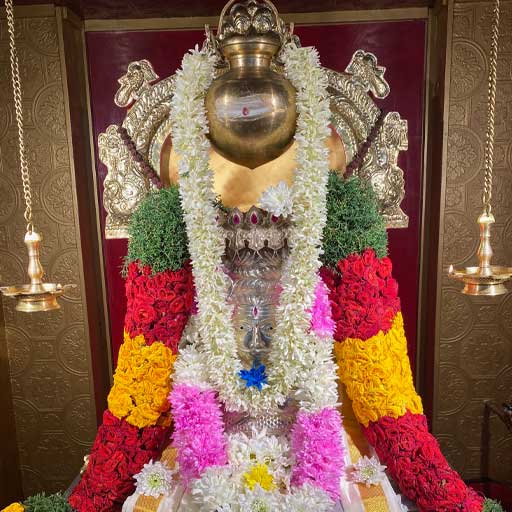 Pradosham is observed on the Trayodashi (13th) day each Paksha in the month and is dedicated to the worship of Lord Siva.
Worshipping Lord Siva by observing a fast and witnessing the abhishekam to the Lord in the evening removes one's sins of the past and present. The 1.5 hours before and after sunset is known as the Pradosha Kalam and is the most auspicious for worship.
You may sponsor this abhishekam/puja to eliminate all kinds of health issues and be blessed by Lord Shiva.This puja is performed twice a month and you can choose to sponsor monthly or yearly.
The temple performs abhishekam to Lord Kameswara (Lord Siva) at 4 PM if Pradosham falls on weekends and at 6:30 if it falls on a weekday. Particularly significant are Sani (Saturday) Pradosham. You can sponsor for the abhishekam below.