Thai Posam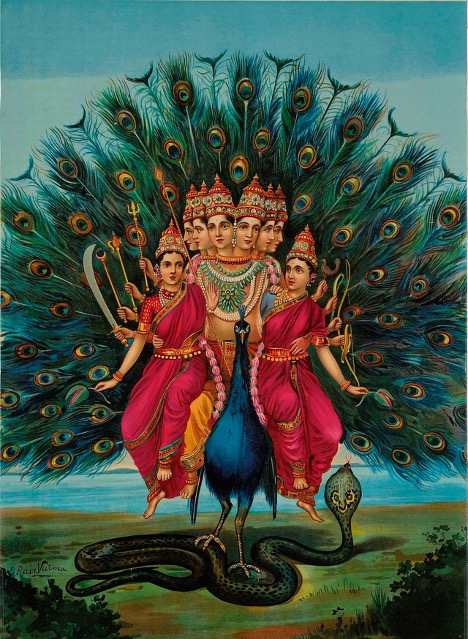 This festival celebrates the event of Lord Subramanya receiving the vel from his mother, Goddess Parvathy, to kill the demon Narakasura. The Vel was given to Lord Murugan to vanquish the three asuras, Surapadman, Singamugan and Tarakasuran. These demons are said to represent the negative traits of hatred, greed, and arrogance.
The Vel, a symbol of wisdom and valor, was used by the Lord to rid the world of these demons and restore peace. The vel has since been a symbol of protection against all evils.
Thaipusam is a festival marked by acts of penance such as carrying the kavadi. "Kavadi" is usually a simple branch of a tree with two pots of milk tied at either end and decorated by a wooden arch, flowers, and peacock's tail feathers.
According to legends, Lord Shiva entrusted sage Agastya with two hills, the Shivagiri Hill and the Shaktigiri Hill, with instructions to install them in the present-day Southern India. The sage left them in a forest and later asked his disciple, Idumban, to get them.
Idumban found the two hills but lifted them with great difficulty. Near Palani – the now famous shrine of Murugan – Idumban put the hills down to rest awhile. When he attempted to continue his journey, he found that the hills were immovable. Idumban sought the help of a youth, but the youth claimed the hills belonged to him. In the ensuing scuffle, Idumban was defeated.
Idumban then realized that the youth was Lord Murugan. Seeking forgiveness form the Lord, Idumban prayed that anyone carrying the kavadi – signifying the two hills – and visiting the Temple on a vow should be blessed, and that He (Idumban) should be given the privilege of standing sentinel at the entrance to the hill. To this day, devotees pay obeisance to the shrine of Idumban before entering the Palani temple with the kavadi. The custom of kavadi spread from Palani to all Murugan shrines worldwide.