Sri Goda Ranganatha Kalyanotsavam – Holy Matrimony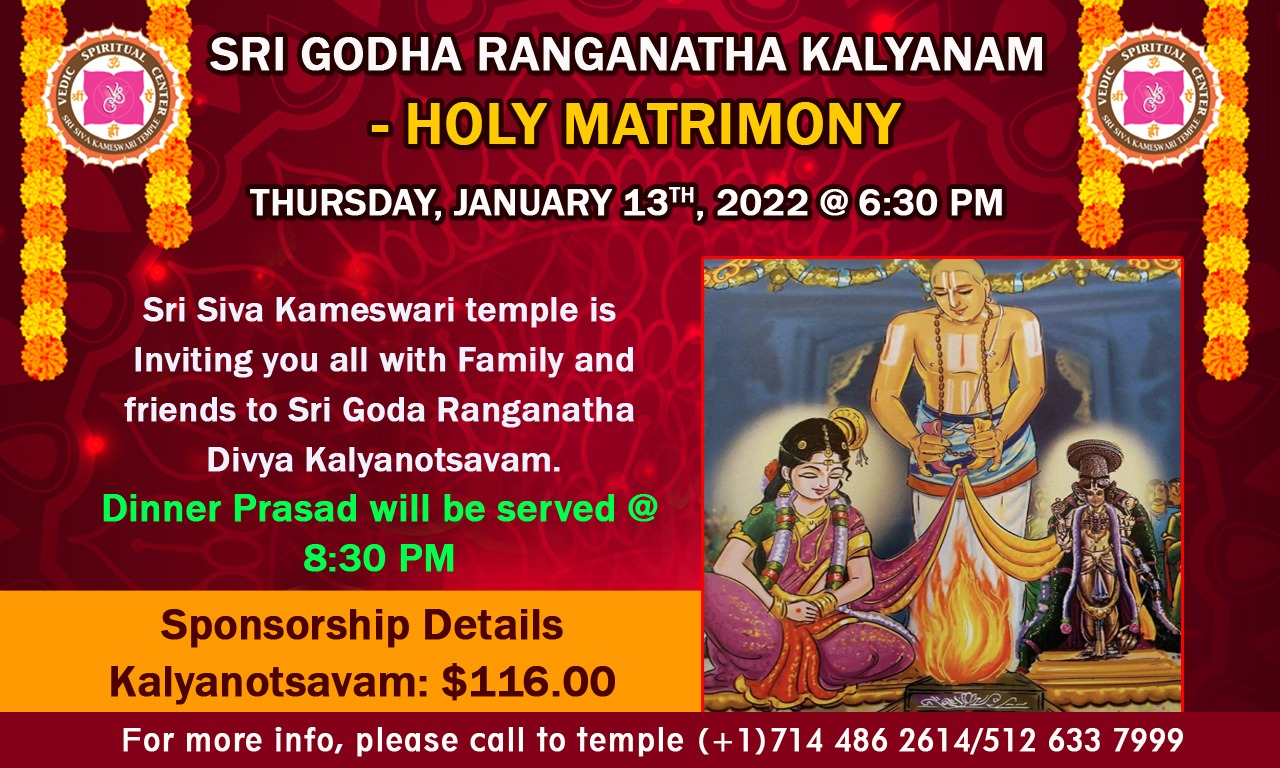 Sri Andaal or Goda Ranganatha Swamy Kalyanotsavam on the Last Day of Dhanur masa or also known as Bhogi: Last day of Dhanuramasam Special events traditionally conclude with Sri Andaal & Lord Ranganatha Kalyanam (Holy Matrimony) which will be beneficial to the whole universe along with the participants of this event by blessing them with many auspicious and happy events for their future. This Kalyanam will be held at Sri Sivakameswari temple. This is really unique and most loved by the devotees of Lord Sri MahaVishnu (another name of Lord Ranganatha) & Goddess Andaal (also known as Goda Devi) from the sacred place of Srivilliputtur and all Vaishnava Temples globally. All participants will attain Sri Maha Vishnu's Blessings along with Family Harmony, Happiness, Peace & Prosperity in their lives.
Sponsorship Details for Sri Ranganatha & Andaal Kalyanam Event: Individual & Family sponsorship is only $116.00 for this whole Kalyanam event.
Interested people may sign up for either individual or group sponsorship. Prior registration for Kalyanam participation is a must. Please register before the event and help us in planning this event in better way for your ease and satisfaction.