Samoohika Satyanarayana Vratam in the Park on Karteeka Purnima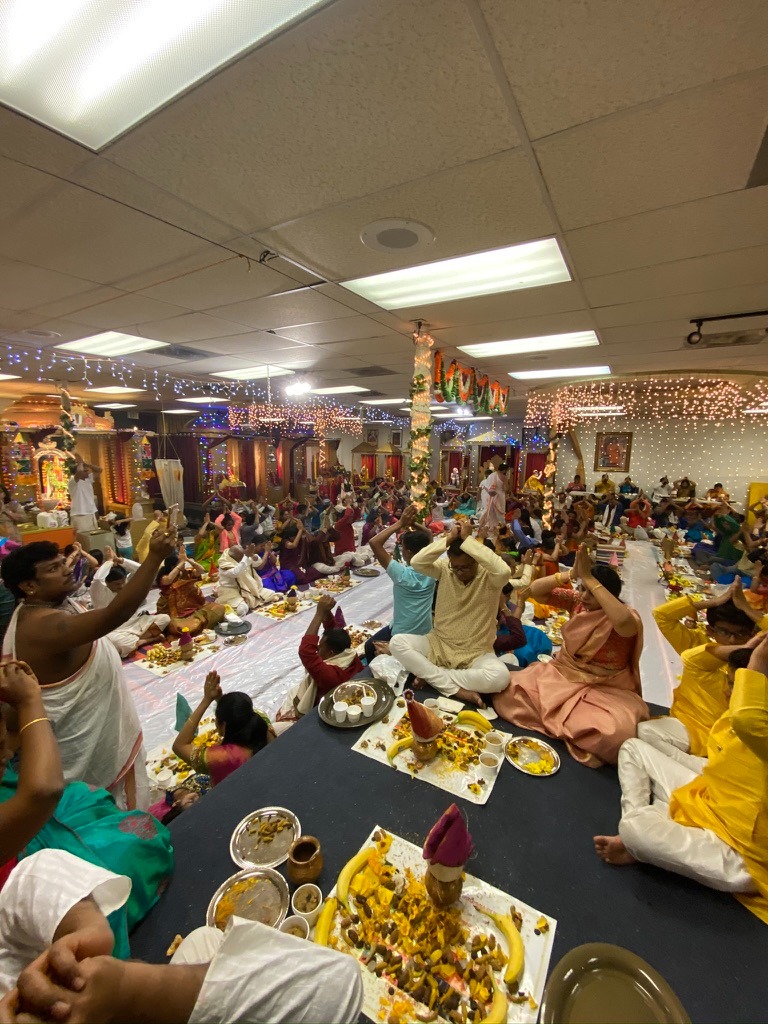 Sunday 26th Nov, 2023
Kartika Poornima is the most auspicious day for Satyanarayana Puja. This Year the Temple organizes this puja in a grand scale at the Park (like Naimisaranyam) in the presence of nature. We would like to invite you all to participate in this Sri Maha Satyanarayana puja in person at The Park . We will guide you step by step through the process while this puja is conducted by our temple priests. All puja ingredients will be provided by the temple. All you need to bring with you is some spare change (around 100 coins), one coconut, flowers, and fruits.



We recommend that you Must wear Indian attire during the puja


Let's celebrate and perform this Maha Satyanarayana puja on the Kartika Poornima on Sunday, November 26th, 2023, at 10:00AM.
Thank you, and may the Divine Mother bless you with happiness, prosperity, and good health.

---
10:00 AM to 12:30 PM

Samoohika Satyanarayana Puja – 108 Couples
(Satyanarayana Vratam in the Park)

Kartika Poornima is the most auspicious day for Satyanarayana Puja. This Year the Temple organizes this puja in a grand scale at the Park (like Naimisaranyam) in the presence of nature.
Sponsor Now – $108