Karteeka Maasa Celebrations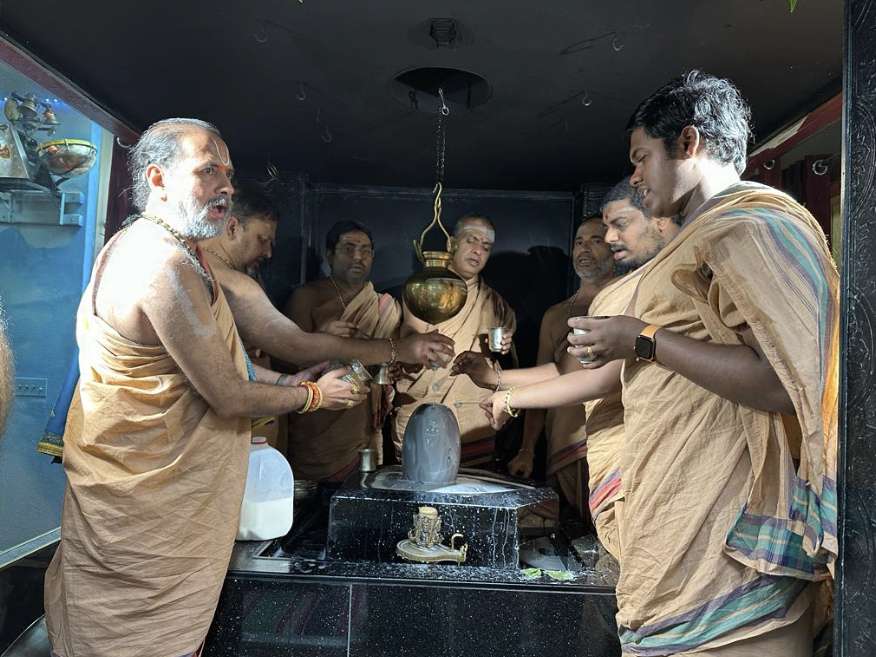 From Monday 13th, November to Monday 11, December 2023
From the 13th of November, 2023, the month of Kartika begins, signifying the importance of Lord Shiva in the current Kaliyuga era. Lord Shiva holds the power to alleviate troubles, negate negativity, and cleanse sins, making Him the savior of all in these times. He readily bestows His blessings and offers salvation to those who seek it.

During this highly auspicious month for both Lord Shiva and Lord Keshava (Damodara), the temple invites you to schedule your yearly Satyanarana Vratam or Ekavara/Ekadasha Rudrabhishekam, either at your home or within the temple premises. Our dedicated priests can bring the sacred Sivaligam to your home for Abhishekam and puja, ensuring a divine experience.

To further enhance your spiritual journey during this auspicious month, you can choose from a variety of pujas and ceremonies listed below.

We also have exciting plans for Kartika Pournima day, where we'll conduct the Lord Satyannarayana Puja in the serene surroundings of a park, resembling Naimishaaranya. The Temple is organizing a Temple picnic on the same day, along with Laksha Bilvarchana and Maha Jyotirlingarchana.

Moreover, throughout the month of Kartika, we have arranged the Sivasanchara Seva, giving you the unique opportunity to welcome Lord Shiva and His consort into your home. Additionally, every Monday during Kartika, we have a special Mahanyasa Purvaka Ekadasha Rudrabhishekam.

We urge you to seize these divine opportunities to participate in these pujas and attain blessings. Your presence will make these events truly memorable. Thank you for your devotion and support.
If you like to perform more elaborated puja in this auspicious month you may choose either
Mahalingarchana or Sahasralingarchana
also.
Request Your Service Now
---